Meet Emillie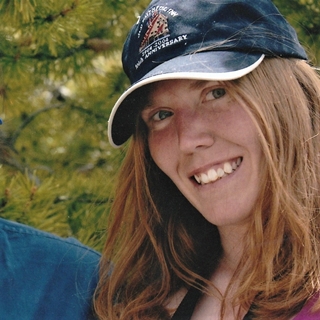 I'm Emillie Simpson, the owner of Moose Have Crafts. Welcome to my heaven! I have been crafting since I can remember (and started selling my homemade items to my Dads coworkers at 10.) I've never been afraid to jump into a project with both feet, and I have dabbled in a bit of everything, from bead work, to woodworking, to drawing, to sewing. Over the years I have really been pulled towards quilting and sewing, and I enjoy making my own patterns and putting my heart and soul in a project from start to finish.
This all started when I was cleaning out my craft room, and putting some of my beautiful fabrics on de-stashing sites. I loved everything about it from taking photos of fabrics so people could see how fabrics looked together, to all the awesome people I met who shared my passion for sewing, and shared their ideas making me see certain fabrics in a new light... I have been selling on Facebook since 2011, and on Etsy since 2014.
I am a thrifty shopper, and don't believe you have to sacrifice quality to cut costs. I hunt down great deals on high quality items and offer them to you at amazing prices. Because of my prices, my stock turns over very quickly and sometimes items can't be reordered or found again.
When not in my Studio, you will find me exploring my amazing State, bouncing down deserted country roads to find the hidden gems that are scattered all over Montana; cuddling my husband and web designer Gordon Bower; chasing down my dog-ters at the dog park; combing the beach; or just spontaneously breaking out into song.
We have a smoke-free, cat-free home. I do have 3 doodles who are kept out of the level of our home where my inventory is stored. Gordon and I are both sensitive to scents, so there wont be any overpowering Scentsy, dryer sheet, or Febreze fabrics from me.
I hope you love my slice of heaven as much as I do, and I look forward to seeing your creativity and being inspired by my customers and friends!
This page last edited 15 Jan 2021